Contents
Compact electromagnetic interference measurement system
emc01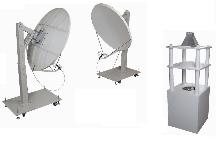 The anechoic chamber is not required.
It is 1.2m height, 60cm width.
Cavity type resonator method, Shield case material evaluation system for EMC measures
emc71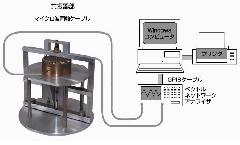 It is used iron and aluminum for the material of back side case for plasma display or plastic with aluminum.
The hole of the case will be fixed with a conductive liner sheet.
The installation is performed through the electroconductive gasket, to avoid the case becomes antenna.
There is a big problem that it becomes a resonator, and an unnecessary electromagnetic radiation is leaked from the hole, due to 500 times radiation.
The electric wave absorption sheet covers the case and case will be conductive.
In other words an electric wave absorption function case will be a solution.
A system will be measured such materials.